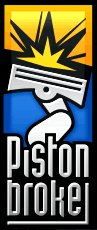 Monthly Archives:
May 2014
May 9th 2014
4+ years ago
Yes, WordPress is technically a blogging platform, but as a content management system it has gone far beyond the stereotype of "just a blog." If your business has had a website since the early days of the internet, then you've likely been at the mercy of someone else to get timely content on your website. […]
---
May 1st 2014
4+ years ago
Even if you don't love Dancing with the Stars, The Bachelor, The Voice, or The Property Brothers, there are plenty of people who do. Even if you don't follow celeb gossip, they're hot search topics. Two of the most Googled items in 2013 were, "What is twerking?" and "Miley Cyrus." You might think, "Ugh. I'm […]
---
contact
Ask the experts?
Thank you.
Your message was successfully sent. We will get back to you as soon as possible.
This website requires JavaScript for layout purposes, please enable it in your browser.