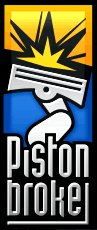 Monthly Archives:
September 2014
September 27th 2014
4+ years ago
When you hear the term "visual aid," does it make you think of a film projector, poster, or dry erase board? Well, we're talking websites here, not your high school history class or low-budget work conference. The more modern term for visual aids is multimedia, but they mean the same thing: Your website needs stuff […]
---
September 15th 2014
4+ years ago
When a website isn't producing the desired results, many busy professionals are quick to blame the look and feel of the site. It's not attractive enough. It's too plain. There's no pizzazz. Looks matter, of course, but, as we all know, looks aren't everything. You can add all the frosting you want, but when it […]
---
contact
Ask the experts?
Thank you.
Your message was successfully sent. We will get back to you as soon as possible.
This website requires JavaScript for layout purposes, please enable it in your browser.