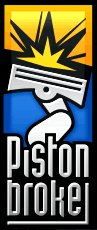 Monthly Archives:
October 2014
October 16th 2014
4+ years ago
WordPress. Isn't that the generic blog so-and-so was using back in 2003? Probably. But that's your MP3 player's WordPress. It's time to meet the WordPress of the Veruca Salt "I Want It Now" Generation. WordPress is a content management system (CMS) that has capabilities far beyond blogging. It may have started as a blogging platform […]
---
October 2nd 2014
4+ years ago
There are certain details on your business website that are static – the about page, the services page, the contact information. Because these elements of a website rarely change, there isn't much that Google can do with them. Once they've been spidered and indexed and ranked for keywords, that's it. So how do you keep […]
---
contact
Ask the experts?
Thank you.
Your message was successfully sent. We will get back to you as soon as possible.
This website requires JavaScript for layout purposes, please enable it in your browser.