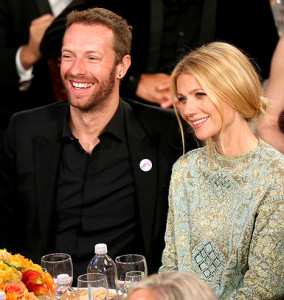 Even if you don't love Dancing with the Stars, The Bachelor, The Voice, or The Property Brothers, there are plenty of people who do. Even if you don't follow celeb gossip, they're hot search topics. Two of the most Googled items in 2013 were, "What is twerking?" and "Miley Cyrus." You might think, "Ugh. I'm not going to stoop that low. I don't want people to think I like a teen pop star who sticks her tongue out as often as I blink." Well, it's time to jump on the hype bandwagon and view celebrity nonsense and bad reality star behavior as valuable material for your blog.
Pop Culture Is Your Keyword Friend
Mere mentions of trending pop culture stories and keywords on your website can help you draw in traffic that might otherwise pass you by. Still having a hard time swallowing this recommended pill? You don't have to stoop so low to get the hits you want and bring in new site visitors. Awards season? Mention nominated films and actors you respect. Talk about a celebrity's philanthropic deeds. Discuss buzzworthy exercise trends like SoulCycle.
Divorce lawyer? Highlight the unconscious coupling of Gywneth Paltrow and Chris Martin.
Dentist? Discuss the importance of a smile when seeking new love, as exemplified by the persnickety (and shallow?) folks featured on Online Dating Rituals of the American Male or Millionaire Matchmaker.
Hair stylist? Kim Kardashian's and Beyonce's many tress changes can give you enough fodder to keep your blog populated almost daily.
Psychologist or addiction specialist? Discuss the sad truth of Peaches Geldof's heroin overdose.
Marketing firm? Write a blog about the most followed celebs on Twitter and how this activity is shaping their personal brand.
(See how many pop culture terms we've easily inserted into just this one blog post? You can do it too!)
Your Blog + Fresh Content = Success
The thing about pop culture is that what happens in this little bubble is a flash in the pan. You want to act quickly for breaking pop culture news and get fresh content on your blog as regularly as possible – at least once a week should be your minimum goal. As a busy professional, you may not have the time, desire, or resources at your fingertips to keep up with populating your blog. In that case, web content development is the way to go. Professional copywriters can do the pop culture research for you, combine it with your business needs, and get it posted on your WordPress site. (Did you know you can manage your entire website with WordPress?)
Give us a shout to talk about getting your blog full of juicy, clickable, keyword-delicious content.
Photo credit: Christopher Polk/NBC/NBCU Photo Bank