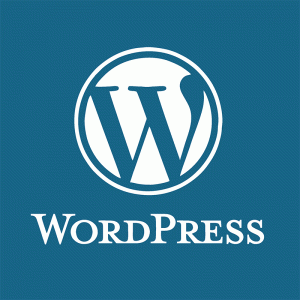 Yes, WordPress is technically a blogging platform, but as a content management system it has gone far beyond the stereotype of "just a blog."
If your business has had a website since the early days of the internet, then you've likely been at the mercy of someone else to get timely content on your website. That doesn't have to be the case any longer. Being the owner of a WordPress website means you can maintain it yourself.
Before you get apprehensive about the idea of being entirely responsible for your site on your own, learn more about what having a WordPress website really entails.
The Look and Feel of Your WordPress Website
The first thing to know is that you don't have to design and build your own website. The goal is to simply be able to maintain it as you please once the bare bones of the site are complete. While you can certainly attempt to create the site on your own, you'll save yourself headaches by hiring a web developer to design your site in WordPress from scratch.
You may think that you're limited to a basic blogging format if you use WordPress and that idea certainly isn't desirable. But the reality is – you're not limited. A custom-designed WordPress website is exactly that – a site that looks just the way you want it to.
Want a slider on your homepage? You got it. Want to showcase videos? No problem. Want your social media links in a particular place on each page? Done.
With WordPress you can get the look you want, and then have the freedom to fill in the blanks as you see fit. Bonus: WordPress is already designed to be SEO friendly. With a WordPress CMS, you can add a title, description, and keywords to every single new page or post on your site.
Add a WordPress Element to Your Existing Site
If you already have a website, but really love the idea of a WordPress site, there are ways to integrate WordPress into your existing design – namely, with a blog. Yes, there's that pesky "blog" word again, but blogs have truly transcended their initial incarnation. They are so much more. In fact, we're willing to bet that the majority of your favorite websites are living in a blogging platform, you just don't realize it because they look so good.
Anyway, WordPress software can be added to your website and integrated to match the look and feel of your existing site. The WordPress section of your website doesn't have to look any different than the rest of your website.
Changing What You've Already Got
The biggest benefit to having your site designed in WordPress from scratch is ease of use. You can change it anytime you want. Edit a few words, add a few paragraphs, include a video, delete a picture, change a font, add links, create new pages, add blog posts five times a day if you want. Businesses that have static sites that never change other than the date or latest special, well, they're missing out. It's the companies that are active on their own website that are reaping the rewards – having a breathing, changing site means your web space is an interesting place to be, and one that people will want to return to. Adding new content means you'll have links to Tweet, Pin, and share with Facebook followers.
The most important thing is that, with WordPress, you have the ability to add content on a daily basis, which is the crucial ingredient when it comes to being recognized and ranked by search engine spiders. Fresh, original content is key – we're not talking sweatshop, recycled content that's on all of your competitors' sites, but brand new, amazing, keyword-happy stuff. Don't have the time or desire to write it yourself? We can help you there too.