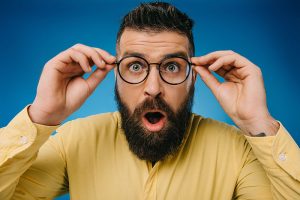 What if you didn't have to wonder whether someone saw your ad? What if you didn't have to ask people, "How did you hear about us?" and you would just… know?
Measure your marketing in real time. Really.
It is sweet when your careful marketing efforts get butts in the door, create conversions.
But what if people aren't coming? What if the phone isn't ringing? What if no one has noticed you at all? [Cue sad music.]
Take the easy way out – seriously. It's a cinch to measure your marketing and get more intel than you ever had before with digital marketing.
For example: You create a tiny online ad.
You can:
Find out how many clicks you get and when
See which keywords are working
Calculate the cost of a new business lead
Measure ad performance
Fix what's not working, immediately
Stalk your customers (politely, of course).
Who's clicking your ads? How long are they staying on your page? Do they click more links? Are they quickly clicking away? Do they make it to your "contact us" page?
If only you could know…