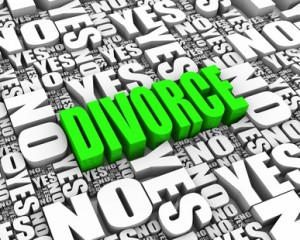 There was a day when web developers thought that stuffing websites full of keywords was enough to get Google's attention. At one time, it was. This behavior still gets you noticed, but not in a good way. You can no longer attempt to outsmart the system. Sophisticated search engines spiders know when you're trying to get attention the lazy way.
Keywords have to be genuine, relevant, and interspersed logically throughout your content but not included too often… Yikes.
How do you manage to get all that done in one site?
Easy – you hire a copywriting expert.
People search for things online in ways that differ from how they might speak. For instance "divorce lawyer Macomb Michigan." Prepositions are missing, punctuation is too, and the order in which the words are placed doesn't really roll off the tongue. A talented copywriter can put your awkward – but valuable and necessary – keywords into readable form, however, whether in a blog post, title, or Tweet (because social media counts for search engine results and keyword-focused copywriting these days too).
All of what you just read is referring to, in essence, search engine optimization (SEO).
That's fresh: Why blog writing is the nectar of Google >>
Fulfill the Keyword Expectation with Smart Copywriting
The good news: You don't have to start all over with your website to get keyword-focused copywriting. (Though you are certainly welcome to opt for a full-on rebranding.) Your existing content can be tweaked so that it is optimized with SEO-appropriate (but not SEO-obvious) writing that satisfies search engine requirements and gets you found by the audience you want.
The goal, of course, is to keep this momentum rolling and, going forward, enhance your site regularly with fresh material that is written specifically for your site's needs. This typically happens in the form of blog writing. Blogs are meant to be brief, frequent, and interesting. Blogs can be relatively informal, and they can bring in pop culture or news items that relate to your business. This not only gives you an opportunity to have keyword-friendly posts on your site, but you can also take advantage of topics that are trending on social media outlets as well.
Simply enough, a professional SEO-savvy copywriter will be able to strengthen the content that's already on your site and provide even more supporting content to keep you relevant, interesting to your site visitors, and, above all, on Google's radar.
Ours folks iz good writerz. Get in touch with Pistonbroke and up your online game today.